KUJ steam engine no 7 PATRIC REUTERSWÄRD
The seventh steam engine of KURJ was named Patric Reuterswärd and manufactured by Nydqvist & Holm, Trollhättan Sweden, in 1894. Photo: Lotta Yngve.
This steam engine hauled both ore trains and passenger trains before it was sold in 1958 to the iron works of Kolsva, where it was used on the industrial line from the iron works to Guttsta on KURJ.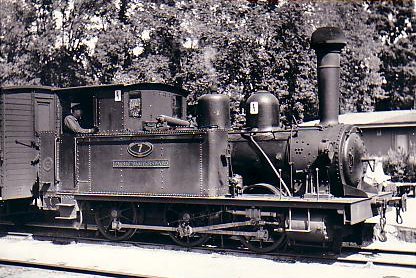 KUJ passenger coach BC 9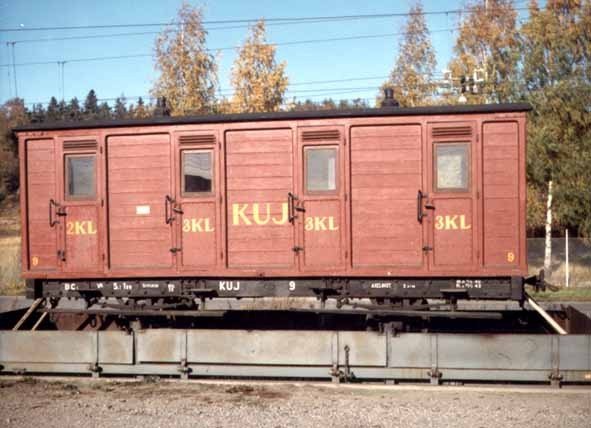 The passenger coach BC 9 was built in 1872 by the railway's own repair shop in Köping. As delivered it had third class and postal compartments, the latter replaced later by a second class compartment. Photo: Bernt R Jansson
BC 9 was discarded in 1944. First turned over to the Swedish National Railway Museum in Tomteboda, it returned to Köping in 1969.
KUJ passenger coach BC1 10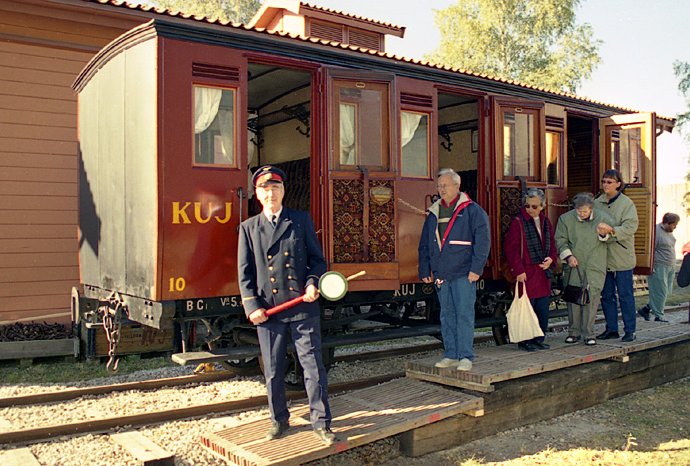 Like BC 9, the coach BC1 10 also have entries to the compartments along the side of the coach, but since it is somewhat more modern - built by Atlas, Stockholm Sweden, in 1875 - it has an iron chassis instead of a wooden chassis.
Photo: Lotta Yngve
The coach was delivered as a second class passenger coach, but got one compartment rebuilt as a third class compartment in 1914.